Ah! Taisen Shiyo, Ah! Taisen Shiyo : Come Back!
Publisher : Snow Dharma
Released : 2004, 2005
Platform : PC
I wish I wish I wish I had this game. Too bad it was released in 2004. Chances of finding this nice little fan-made game are next to nil now. A sequel was even made for it too! C'mon, you know you want to play as adorable little Chiyo-chan and kick some serious ass (who wouldn't?). Well, too bad… I can't find it anywhere. So here are some screen-shots for amusement purposes anyway.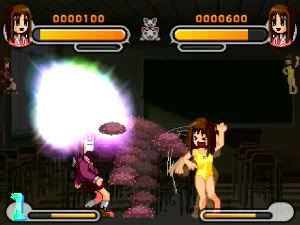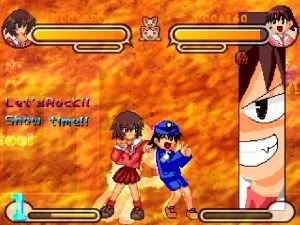 [pro-player]https://www.youtube.com/watch?v=x_6fV1zgCTk[/pro-player]
Edit : Actually, I did find the torrent for it, so have fun playing it!
Of course, some of you may also know of the Azumanga Daioh Beach Volleyball game. Direct Link Here.
[pro-player]https://www.youtube.com/watch?v=v9CgJGE_18w[/pro-player]